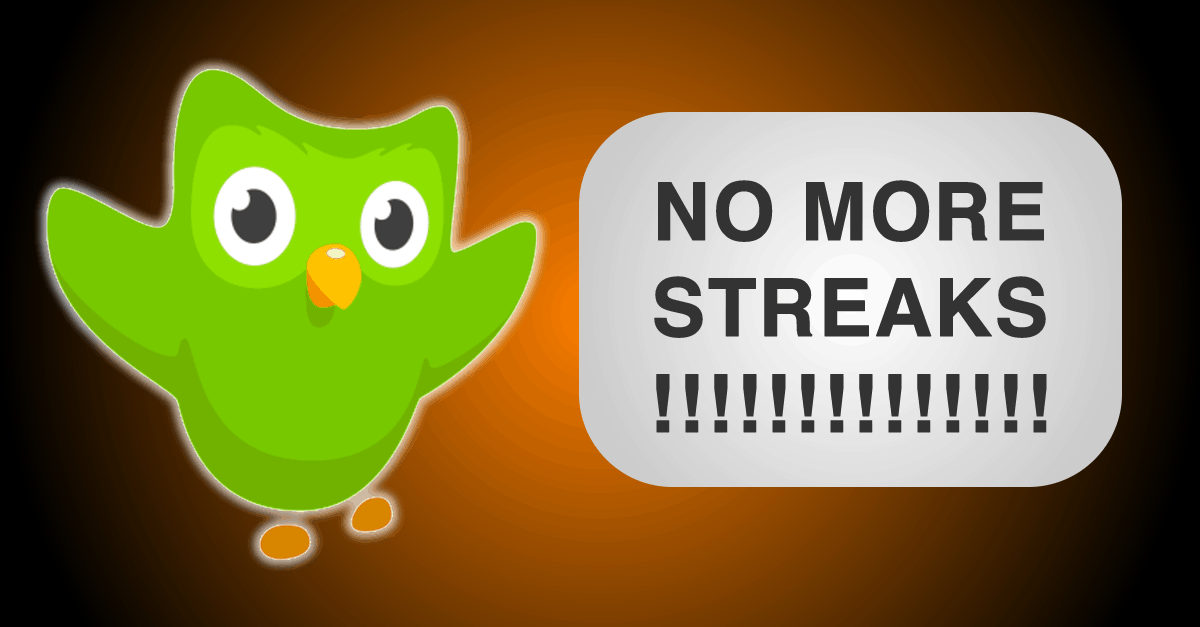 I recently started picking up Spanish again with the help of Duolingo. One of the hardest thing about learning a new language when you are not in the country itself is keeping up the practise. So I set myself the task of reaching a minimum 30 day streak, to get things kickstarted. This meant a minimum of 5 minutes practice every single day (but often more) for at least 30 days in a row.
Today when I checked in for my lesson I was horrified to discover that after 24 days of solid practice my streak had ended for halloween and I was starting afresh! And the worst part… I did actually spend time practicing yesterday and completed the lesson!
Now I'm not sure what to feel, I know that I've continued to practise but I log in to see a big red X and I feel slightly robbed. It shouldn't be about the re-enforcement but when you get marked down for something you actually did it is pretty frustrating.
My best guess is that the internet dropped out as the lesson completed as my connection was pretty spotty yesterday. However if you are going to have these cloud apps, it seems as if there would be some sort of mechanism to save locally on my phone that the lesson completed and then upload on the next connection.
How will I recover from this tragedy?
By realising it's not that big a deal, continuing my practice and clocking off to celebrate halloween. But not before a sneaky blog post of course 😉