You might not think that real exploration is truly possible  but there is a certain type of exploration that is certainly overlooked. The discovery/rediscovery or your local area. This post may not be as relevant to those of you who've lived in a single place your entire life or a tiny village but on the other hand who knows?
Yesterday I took my first entire day off in a while, as in not even checking the old emails, and whilst it wasn't entirely ground breaking, it was certainly refreshing. After cooking an epic meal I decided to go for a walk with the objective of finding some cool new places in my area… Not your typical "cool" either, just something a little different.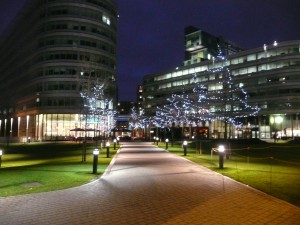 In total I spent about 2 hours just strolling around my local area and whenever I was presented with a choice of roads taking the one that I'd never used or used least. Doing this I managed to find; 2 Museums, a square of restaurants, a great little hidden arcade, and several tasty looking resteraunts that I didn't even know existed. What's more worrying crazy is that these were all within less than 30 minutes and I'd never seen them!
Whilst it's true that not every trip you take will have dramatic discoveries it's great to refresh your view of your local area every now and then even if it's just to see your area from a different perspective. Get lost! You might like it 😉