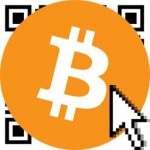 You may or may not have heard of a relatively new digital currency called Bitcoin. It is a protocol generated using the cryptographic skills of some of the smartest minds around. Most importantly it is also decentralised and not controlled by any one country or organisation so it is a genuinely free market. You can think of it as currency for the P2P/Digital generation.
I've been tracking the Bitcoin currency since about June of last year and in April this year its value shot up and suddenly people all over the world began getting very interested in it. There are now countless articles singing its praises on sites like Forbes, Entrepreneur, Wired and even mainstream media like CNN and theBBC. Bitcoin is finally starting to get the respect and adoption that is needed for mainstream trading.
It was around this time that I decided I was ready to accept Bitcoins as payment within my business so I began looking for a WordPress plugin that would let me accept Bitcoin. Unfortunately there was nothing more than a few payments systems strung together awkwardly so I had to sign up for a Bitcoin merchant account with a company called BitPay.
Realising the potential I also got to work straight away on a Bitcoin WordPress plugin that would let people accept Bitcoin payments without having to sign up for a Bitcoin merchant account. After all why should you need to get approval to accept a decentralised currency?! I'm not against BitPay in any way but I am for having options.
Since then things have come along leaps and bounds and the Bitcoin payment plugin for WordPress should be ready to launch in about a week. However I wanted to do a little extra for the Bitcoin community so I also released a Bitcoin plugin for WordPress that allows anyone to accept Bitcoin donations from their posts. Every author on your site can set their own unique Bitcoin address in their user profile and a donation button gets added to the bottom of their posts (great way to incentivise guest bloggers too!)
Finally the plugin was accepted into the WordPress repository this week. The link you need to download it and more information are available on the official release site here:
http://bitmate.net/author-donations/
I hope you enjoy using it and if you haven't yet started with Bitcoin then this could be your opportunity to get started without any extra investment. If you like it, I'd love it if you could rate it 5 stars in the WordPress repository or help spread the word with a Tweet or Facebook mention!