It looks like Instagram grew sick of seeing ghostly Snapchat Snapcodes everywhere, got jealous, and made a slightly more boring version of their own. You can scan mine below from within the app to follow me on Instagram, or tap here to get your very own Instagram Nametag.
The Standard Instagram Nametag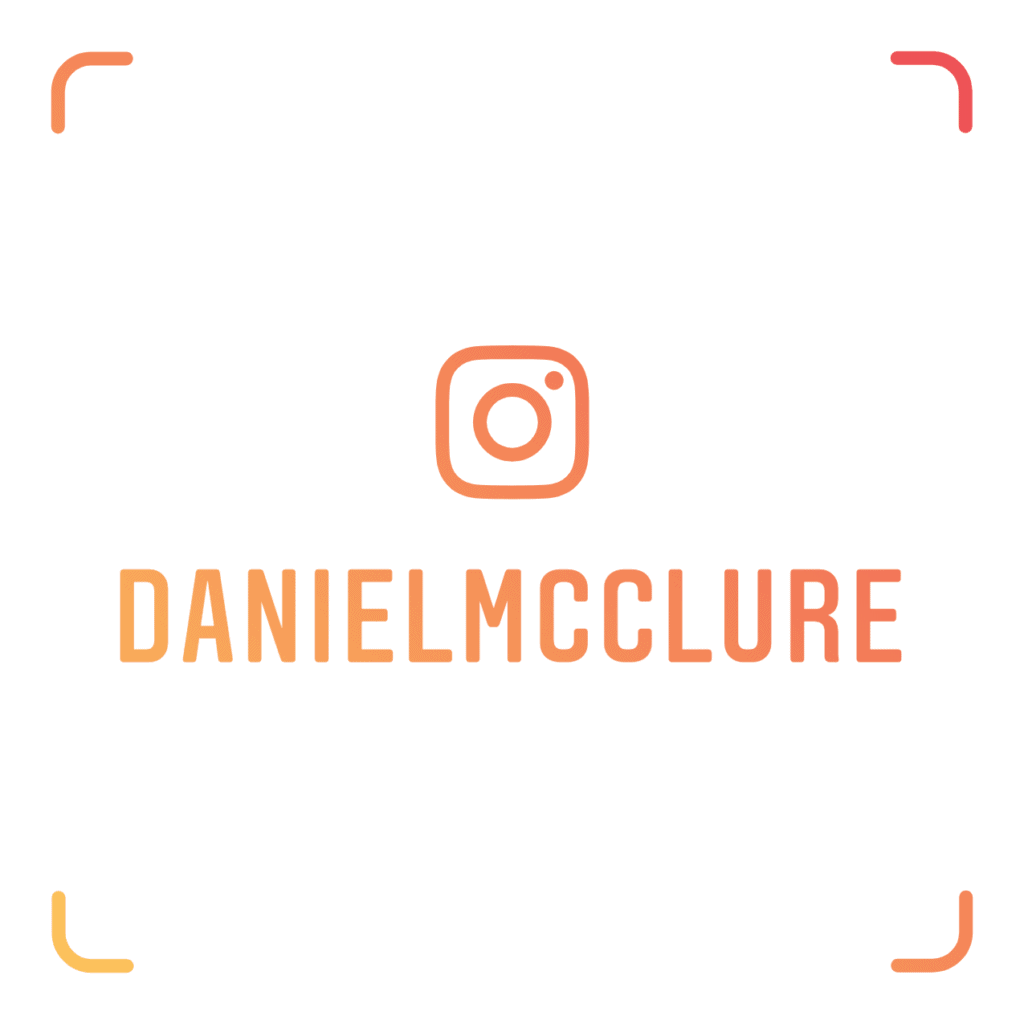 Getting Creative with your Instagram Nametag
You can also make them a little more visually interesting if you build them in the app rather than through the website. There are options for emoji backgrounds and custom selfies.
Emoji Background Instagram Nametag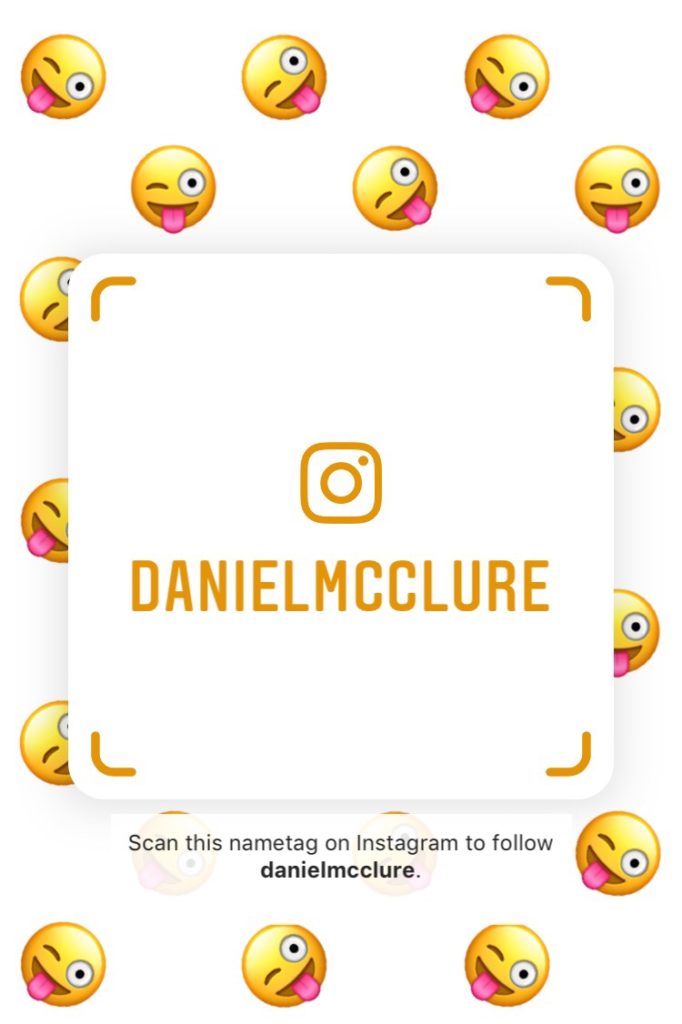 Selfie Background Instagram Nametag