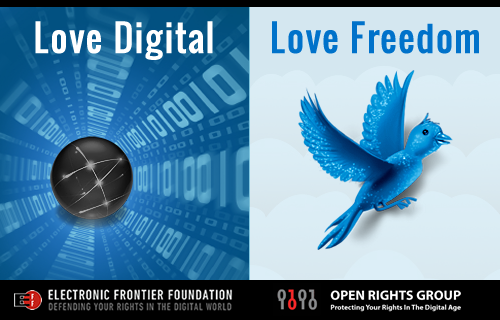 The internet and more recently the mobile web has become a part of our every day way of life. It's become an amazing utility for both business and pleasure and one of the biggest reasons for it's success is we can make it our own!
For years big corporations have been trying to restrict it's usage and now even the government is getting involved. I urge everyone who is pursuing a career in digital to stay aware of digital rights issues at the very least and in no time at all I think you'll see the value in making contributions to one of the two major organisations protecting our rights every day.
Get More Information on Digital Rights Issues…
Campaigning Organisations:
http://www.openrightsgroup.org/ (UK)
http://www.eff.org/ (US Based – Worldwide Impact)
Great Source of Digital News:
http://www.theregister.co.uk/
Change is inevitable, so make sure you have your say on the way it goes!