If you haven't already heard the seasons are changing. I'm not referring to the relentless onslaught of Autumn & Winter or even climate change but instead something far more exciting. Instead I'm talking about a seemingly innocent replacement of the first letter of November. Worldwide thousands of citizens are standing against the status quo and language itself in the naming of a new month called "Movember".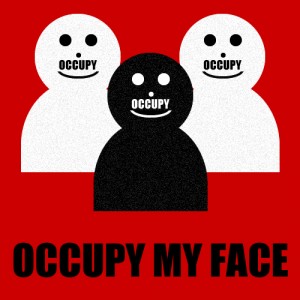 With a movement that started in Melbourne, Australia thousands of men are uniting as one to grow out their moustache in a fight a global enemy most commonly known as cancer. Whilst I have been lucky enough to avoid it's direct contact it has touched those I have known and most people including yourself will be, or likely have already been, affected either directly or indirectly at some point throughout your life. So men of the world I call upon you to unite for one month and shout those fateful worlds "OCCUPY MY FACE!"
Starting on the 1st of Movember I will be donating my face to an initial shaving and going on to begin a journey of facial hair growth and discovery all in an act of charity. To document the journey of my facial occupation throughout the month of Movember I will take a picture each and every day, leading to a final display that can only be imagined! All I ask in return is that you donate whatever you can afford to help a charity that that seeks to raise awareness of, and ultimately crush, prostate and testicular cancer (although luckily in most cases not directly… ouch!).
To support help support Movember and the Occupy My Face movement click here. And for those brave souls that wish to donate their face to the cause, simply visit my Movember page and click to join the team in this global movement as you scream "Occupy My Face", stay strong, it's going to get hairy!