Update: Facebook now supports Hashtags.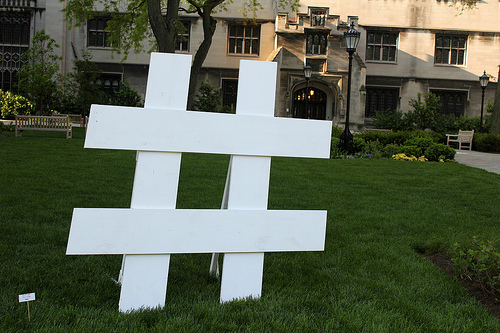 If you're on Twitter there is a good chance that you're well aware of what a hashtag is  however for those of you who still aren't sure: Hashtags are used to denote a certain topic of discussion. There are many sites that then track these hashtags for information discovery and discussion around the topic. The amount of activity surrounding a hashtag at any one time is also used to analyse currently trending topics around the web on social media ranking sites and media portals.
The main network that hashtags originate from is Twitter where its is heavily tied in with their search and trending systems but many other sites such as Google+ but not Facebook, so why do people use hashtags on Facebook? The main reason it appears on Facebook is because somebody is posting from a third party tool that posts to both Twitter & Facebook, they use an app that detects them on Facebook or simply because they don't really have a grasp of how it works. However with tech culture and the #hashtag becoming more ingrained in our every day lives, many people also use them to link imply a link between their status and a topic or internet meme.